We specialise in books, tracts and messages by Dr. Hobart E. Freeman, Dr. Russell K. Tardo and Tom Hamilton.
Please click on a link on the menu to browse our products.
PLEASE NOTE: Online purchasing is available through Paypal. Contact us for details. If you have any questions or queries, please contact [email protected]

News:
The price of the Christmas and Gambling tracts by Russell Tardo is due to rise to £1.60 each.
This will take place once all our current stock has been exhausted and we are re-ordering. Take advantage of the old prices now!
---
Why not check out: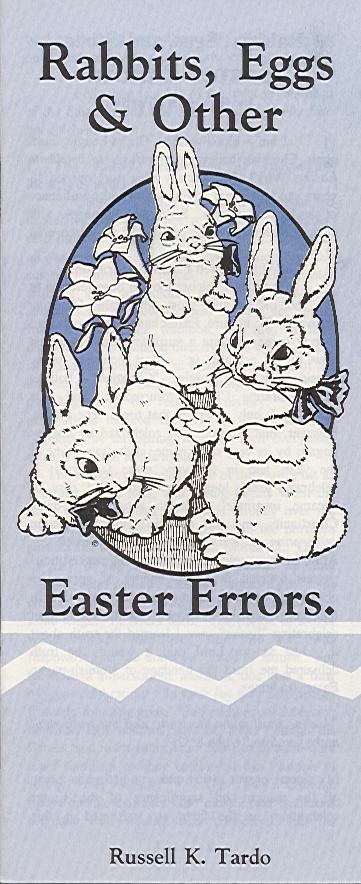 Rabbits, Eggs And Other Easter Errors
Only £1.65 each
The Easter celebration has been referred to as the oldest and most important Christian festival, yet it may surprise you to find out just how old it actually is. Most today consider it a festival celebrating Christ's resurrection. The facts reveal that Easter pre-dates Christianity and was a widely observed pagan celebration of fertility and the sun's re-birth! Is Easter a whitewashed pagan festival? Why did the pagans worship a god called "Easter"?
Is there ANY connection between Easter eggs, rabbits, fire or sunrise services and the resurrection of Christ? Find out the truth in this thoroughly researched, informative booklet!